Public Health Tutors in Toronto, Canada
Results 71 - 80 of 80
Education
Ontario Secondary School Diploma cBSc Honors Health Science from School of Public Health and Health Systems at University of Waterloo
Experience
- Over 5 years as a paid Tutor for Math, English and Health related Subjects - Currently a Chemistry Teaching Assistant at University of Waterloo - 6 years as a volunteer tutor and teacher - previously worked with ages 3 - 17 - CPR Certified Political Science, French,...
Education
The University of Western Ontario (2013) Ph.D. Philosophy University of Toronto (2006) H.B.A. Philosophy Specialist and Political...
Experience
Instructor (2012-Present) Introduction to Philosophy Critical Thinking Humber College Instructor (Summer 2011) Introduction to Ethics and Value Theory (Distance Studies) The University of Western Ontario Instructor(Fall 2009) Gender and Sexuality The University...
Education
Honours Bachelor of Arts, University of Toronto, Ontario / Bachelor of Education, Faculty of Education, York University, Toronto, Ontario...
Experience
Please visit my personal website for detailed information: http://mark-gayed-tutoring.webstarts.com/index.html . Additionally, I have over 10 years of teaching experience, from Kindergarten - university . I specialize in ALL Essays, reports, assignments, outlines,...
Education
- Master of Health Science Candidate - Honours Bachelor of Science in Biology for Health Sciences & Psychology/Neuroscience at the...
Experience
I am the oldest of 5 siblings, and I've always taught and tutored them . - I have tons of university and high school level materials for additional support (including tests, hand outs, study notes, books, etc .). - Why I want to tutor you: Many mentors have helped me...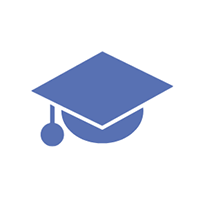 Mohammad A.
Private Public Health tutor in North York, Canada
University Tutor
5
Mohammad A.
Education
Ph.D. in Bio-statistics and Epidemiology from Erasmus University- the Netherlands. Master's degree in Epidemiology from the Netherlands...
Experience
Assistant Professor, Taught statistics, SPSS, R, SAS, Principle of Epidemiology, Study design, Epidemiology of Major diseases, Research Methods and Systematic Review and Meta-analysis Proficient in using statistical software packages such as SPSS, SAS, and R as well as...
Education
I am an Electrical Engineer who completed studies with distinction. I have more than three years of experience in teaching subjects of...
Experience
All work comes with an A guarantee and are all 100% non-plagiarized guaranteed. 11th Grade, 11th Grade math, 11th Grade Reading, 11th Grade Writing, 12th Grade, 12th Grade math, 12th Grade Reading, 12th Grade Writing, 1st Grade, 1st Grade math, 1st Grade Reading, 1st Grade...
Education
Master's of Teaching - Ontario Institute for Studies in Education (OISE) University of Toronto Areas of Concentration:...
Experience
Education Quality and Accountability Office Scorer For The Ontario Secondary School Literacy Test (OSSLT) • Marking the OSSLT using experience with both literacy across the curriculum and students in the intermediate/senior division (Grades 7 to 12) • Marking the OSSLT...
Education
I am a recent graduate at McMaster University where I majored in gerontology and sociology. I have been the recipient of a total of 6...
Experience
I love learning and I love teaching others . I have taken several electives in various social studies courses including history, women's studies, anthropology, psychology, philosophy, social work and more . I have also taken several English classes and have achieved great...
Education
Masters in Public Health - Global Health specialization at University of Alberta Bachelors of Arts B.A (Hons) - International...
Experience
English tutor for 2 years Elementary school math tutor for 1 year Exceptional English skills at the Masters level Strong mathematics skills at undergraduate level English, Math, Research Methods, Political Science, International Development Studies , Philosophy,...
Education
Honours Bachelor of Science University of Toronto St. George Double Major: Molecular Genetics & Microbiology and Immunology Master...
Experience
I have experience reviewing resumes, cover letters, essays, papers to aid in improvement . I have experience as a teaching assistant for undergraduate-level health studies courses . I have 6 years of experience tutoring high school and elementary school levels and...