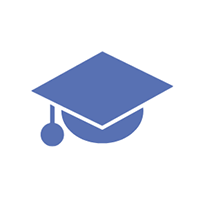 Philippe G.
Private tutor in Toronto, Canada
Education
PhD candidate, University of Toronto Honours Bachelor of Science, McGill University, 3.81 GPA
Experience
Tutored for 4+ years ranging from 1st year to 3rd year university in chemistry, physical chemistry and mathematics. I'm passionate about teaching and conveying material in an engaging way.
Availability
Weekdays in the evening, Weekends at any time
Can Meet
Up to 20 minutes away for no additional charge
Hobbies
CHM135, CHM136, CHM138, CHM139, CHM151, CHM210, CHM217, CHM220, CHM222, CHM223, CHM238, CHM247, CHM325, CHM326, CHM327, CHM328, CHM338, CHM423, CHM426, CHM427, CHM434, CHM446, PHY131, PHY132, PHY151, PHY152, PHY224, PHY250, PHY252, PHY254, PHY256, PHY324, PHY350, PHY354, PHY356, MAT133, MAT135, MAT136, MAT137, MAT157, MAT221, MAT223, MAT224, MAT235, MAT237, MAT244, MAT334, APM346, STA220, STA257, STA255, STA 261, STA302 Gr. 12 Calculus (MHF4U) Gr. 12 Advanced Functions (MCV4U)
Show More
Inquire About This Tutor
Thanks!
Most tutors respond within 48 hours.
Feel free to contact other tutors while you wait.