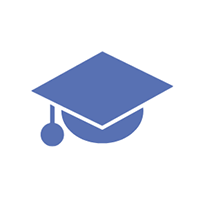 Ariba T.
Private tutor in Toronto, Canada
Education
BA in English Literature -Bilingual Degree in French at York University, Glendon Campus. I am also about to receive my TEFL certification from the University of Toronto. I plan on using this certification to eventually teach English abroad. My plan after that is to get a BA in Education from OISE at the University of Toronto as well.
Experience
I'm currently a Grade 12 English teacher, working at a private school while I'm finishing up my University degree. I also teach Elementary and Middle school kids from math to english (and that includes linguistics!) I've been teaching & tutoring for 4-5 years, and have worked with many tutoring companies and learning centres (Sylvan, TutorDoctor, ESSEL, etc). I have worked with ESL learners and international students a great deal, and although I could always learn more, I feel as though I have a better grasp on how to work with ESL learners now. It has allowed me to appreciate languages even more. I have been passionate about teaching for most of my life, so I've always tried to take on as many opportunities as possible to build my experience and knowledge.
Availability
Any day at any time, Saturday after 3PM, Wednesday after 4PM, Tuesday after 4PM, Monday after 4PM
Can Meet
Up to 45 minutes away at my regular hourly rate
Hobbies
I play guitar, sing, enjoy hiking, adventures in the woods, reading, writing, drawing, painting, crafting, knitting, biking, cooking, volunteering to help others, travelling, video games, yoga and honestly -pretty much everything. Just trying to enjoy life and gain as much knowledge as I possibly can. One goal of mine is to be a modern version of the renaissance woman.
Show More
Inquire About This Tutor
Thanks!
Most tutors respond within 48 hours.
Feel free to contact other tutors while you wait.