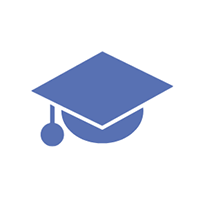 Stuart R.
Private tutor in Toronto, Canada
Education
Honours Bachelor of Arts, University of Toronto, 2020 Major: Anthropology Minors: Linguistics, French - International Baccalaureate Secondary School Diploma, Parkdale Collegiate Institute, 2013 - International Baccalaureate French Proficiency Award, Parkdale Collegiate Institute, 2013 - Honours' Ontario Secondary School Diploma, Parkdale Collegiate Institute, 2013 - - - I'm currently working toward a career as an educator. My university coursework included a component that focused on learning strategies informed by psychological research in mnemonics and communication (how to develop an approach to learning a brand new subject).
Experience
Frontier College - Adult ESL tutor - Elementary homework tutor - TDSB Secondary school English class assistant - - - TEFL certification (IPR) - - - Currently preparing applications to B.Ed. and M.Ed. programmes to become a secondary school teacher - - - Martial Arts instructor for adults and children - - - Vulnerable Sector Screening (VSS) certified - - - CPR-C and Standard First-Aid certified - - - From my experience as a tutor, particularly working in ESL and with students with disabilities, I've found that the most common barriers to success in education are either lack of motivation in students or lack of organizational skills in approaching the target subject; in short, most people can excel at most things by finding a method that works for them and sticking to it.
Availability
Monday at any time, Wednesday in the morning, Thursday in the afternoon, Friday in the afternoon, Weekends at any time
Can Meet
Up to 1 hour away for no additional charge
Hobbies
Hi there :) welcome to my profile. I'm a recent university graduate looking to add to my resume in preparation for teacher's college applications. - - - I'm a semi-native and fully-fluent French speaker, having studied in French immersion until high school and also speaking it at home as a secondary language, and most recently studying how to teach it to new learners. - - - The most important trait that I have as a teacher is patience. I'm always prepared to match the pace of a learner, whether that means challenging them beyond their curriculum or revising the most basic concepts of a subject. - - - I love martial arts and train regularly. I was president of the U of T karate club during my time there, and I currently teach martial arts in an after-school elementary school programme with kids ages 4-8.
Show More
Inquire About This Tutor
Thanks!
Most tutors respond within 48 hours.
Feel free to contact other tutors while you wait.