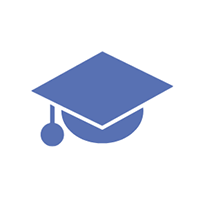 Natalie Y.
Private tutor in Toronto, Canada
Education
Harvard A.B. cum laude (2009), Anthropology (Archaeology) and Linguistics. University of Toronto B.A.Sc (2015), Engineering Science (Materials Science) For more information, please see my website: www.nyounger.com ***Please email at nattutor@gmail.com as unitutor messaging is being unreliable***
Experience
- 8+ years of tutoring experience - Taught English as a Second Language in the French Educational System - 3+ years as Teaching Assistant at University of Toronto - Supervised successful applications to Ivy League Universities - Fluent in French and English - Extensive experience working with students from a variety of backgrounds, as well as a variety of levels ranging from those with academic struggles to the highest-performing students Standardized Test Results: - SAT: 97th% Verbal, 99th% Quantitative - GRE: 99th% Verbal, 97th% Quantitative (with perfect score) - LSAT: 97th% Subjects: Test Preparation: - LSAT, GRE, GMAT, SAT/ACT Academic Counselling: - Supervising applications to top-flight US Universities, Essay Editing for Personal Statement STEM: - Math, Statistics, Chemistry, Physics Languages + Linguistics: - English: Essay writing and editing, Reading comprehension and ESL (all levels) - French (all levels) Elementary/Secondary Enrichment: - Math + Science, - Ancient Languages (Latin, Ancient Greek) - History + Archaeology
Availability
Any day at any time
Can Meet
Up to 15 minutes away for no additional charge, Up to 1 hour away at my regular hourly rate
Hobbies
I have always loved learning, and I work hard to generate that same excitement in my students. It brings me great pleasure to see them confidently tackling new and challenging subject matter. In my off-hours you can catch me at the dance studio, or relaxing at home with some knitting.
Show More
Inquire About This Tutor
Thanks!
Most tutors respond within 48 hours.
Feel free to contact other tutors while you wait.