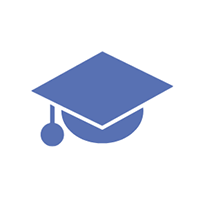 Carole F.
Private tutor in Toronto, Canada
Education
I received a B.A. in Psychology and another in Education from Concordia University in Montreal. I also have a Diploma in English from Dawson College and a Certificate in Education Advocacy from the Toronto Association of Educational Advocates.
Experience
I am from Montreal but moved to Toronto with my family some years ago. I worked as a middle school teacher in Montreal and later became a guidance counsellor. From there, I went on to facilitate family dynamic workshops and discovered that many of the issues parents faced were around education and their dissatisfaction what and how their children were learning. I moved to Toronto and spent a year as a supply teacher, getting to see the education here up close. At the end of one school year, a few parents came to me distraught that their primary school children had not received the French education promised them by the private school their children attended. In response, I developed and wrote a French program for kindergarten, and grades one and two. (Along with English, I speak French and German and am conversant in Spanish.) The program was designed for the two months of summer holiday and by vacation's end the children had successfully completed the course. Not all of the children continued French study, but those who entered the French school system were able to do so without difficulty. Through contacts, I was asked to help with the language content for a website; and as I scrutinized similar sites on the Internet, I was amazed at how poorly many were written—even the ones that advertised their writing services. After that experience, I sought work editing and have been doing so since. I have provided proofreading and editing services for documents and theses; I have created a newsletter for a non-profit organization; and I have written articles for periodicals, all of which can be referenced. Words and the art of language mean much to me, and I like helping clients to organize their thoughts and convey their message well.
Availability
Any day at any time
Can Meet
Up to 15 minutes away for no additional charge
Hobbies
Music is one of my passions and I play both piano (classical and jazz) and flute. I have a hunger for knowledge and devour books, reading a few each month. Summer is my favourite season and I go hiking in the country as often as possible. I enjoy travelling because there is always something new to discover.
Show More
Inquire About This Tutor
Thanks!
Most tutors respond within 48 hours.
Feel free to contact other tutors while you wait.