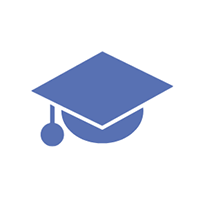 Shanna-Kay S.
Private tutor in Toronto, Canada
Education
Honours Bachelor of Science degree in Psychology and Philosophy from the University of Toronto with Distinction Member of the Golden Key Honour Society Master of Social Work from York University Obtained an A+ on Masters Thesis During my high school career, I was in the enhanced/gifted program at my school. After, I graduated they developed the IB program. Nonetheless, I have a very strong English and Math background as I went to private school for majority of my primary years. In addition, I have a Bsc in Philosophy and Psychology. I also have a Masters degree in Social Work. I obtained an A+ on my Masters Thesis. I am a licensed social worker and have a strong understanding regarding the youth, adult, and immigrant population and their academic, social, mental, and emotional struggles. I have a unique ability to establish rapport with them. Please contact me through text, e-mail, or phone at your convenience so we can continue this conversation on how I can contribute to your academic success or your child's academic success.
Experience
Shanna-Kay has over 10 years of professional editing, tutoring, and personal statement coaching. She has successfully helped many student apply and gain acceptance to local and international graduate and professional schools in law, dental, social work, nursing, business, medicine, sociology, urban planning, engineering, and others. She assists students with university, college and scholarship applications. She also reviews, edits, and/or constructs CVs, resumes, and cover letters and helps students and adults prepare for job interviews. She tutors elementary, high school, and college and university student populations. She has over 8 years of research experience. She obtained an A+ on her Masters thesis. As a result, she successfully helps students who have difficulty understanding research methods and terminology, writing effective literature reviews, summarizing the article using their own words and finding the main ideas, and using the right key words to find relevant scholarly articles for their research paper, annotated bibliography, research proposal, or case study analysis. Regarding Philosophy, Social Work, Psychology, and Social Science courses, she helps students who have difficulty formulating a thesis, understanding concepts/theories, and organizing their paper, and provides them with strategies on how to develop an effective argument. Shanna-Kay is great at helping students in Social Work, Social Service Worker programs, Developmental Service Worker programs, Child and Youth Worker programs, and Early Childhood Education programs make the transition from writing traditional objective papers to reflection, self-reflection, or critical reflection papers where they are asked to engage in their thoughts, feelings, perspectives, biases and write about them. Shanna-Kay also assists high school students with courses such as English, History, Philosophy, Society & Change, Families in Canada, Personal Life Management, Human Development Throughout the Lifespan, Psychology, Anthropology, and Sociology, World Issues, Calculus and Vectors, Advanced Functions, Functions, Biology, Accounting, Business, Marketing, ESL, Chemistry, Physics, Math, Algebra and Geometry, and World Religion. She welcomes students with learning disabilities, ESL, and other challenges. She assists those studying for the IELTS, SATs, and ACTs.
Availability
Monday after 10AM, Tuesday after 10AM, Wednesday after 12 Noon, Thursday after 12 Noon, Friday after 4PM, Saturday in the morning
Can Meet
Up to 15 minutes away for a flat fee, Up to 10 minutes away for no additional charge
Hobbies
Shanna-Kay enjoys reading, writing, spending time with my family and encouraging young people to pursue an education and succeed in school. She also provide counselling and mentorship services to individuals, groups, couples, and families.
Show More
Inquire About This Tutor
Thanks!
Most tutors respond within 48 hours.
Feel free to contact other tutors while you wait.