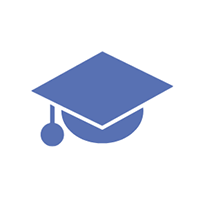 Sid M.
Private tutor in Toronto, Canada
Education
I graduated with an Honours Bachelors of Commerce (Rotman) at the University of Toronto. Courses taken as electives include CSC108--a Python programming course. I am currently working toward my CPA but have extensive experience programming in Python (Flask and more), HTML, CSS, JS, and others using various frameworks. I am passionate about computer science and believe that it is the foundation of our future, and strongly believe in its pursuit as a major.
Experience
Currently working as a financial analyst at a large multi-national but tutor computer science-related subjects because it is intrinsically exciting and allows me to be part of the building blocks of the foundation of our future. I am passionate about teaching and conveying material in an engaging manner. I'd built my first website and Visual Basic app in 5th grade and have created a number of applications (both web and desktop) since then. I specialize in basic Python, HTML, CSS, and Excel modelling, and frequently dabble in PHP and SQL. I am very familiar with the end-to-end process of setting up websites (with a domain name, web hosting, SQL database, custom Wordpress/blog/forum or other web software implementation).
Availability
Weekdays after 7PM, Weekends in the afternoon, Weekends in the evening
Can Meet
Up to 30 minutes away for a flat fee
Hobbies
CSC108, web hosting, websites, website setup, webhosting setups, computer science, introductory computer science, basic python, CSC, uoft, csc104, introductory computer science, programming, basic programming, python programming, basic websites, basic html, basic CSS, basic php, php, python, css, html, uoft comp sci, uoft python, uoft intro to comp sci, uoft computer science, uoft csc108, university of toronto, university of toronto csc108, intro to python, python introduction
Show More
Inquire About This Tutor
Thanks!
Most tutors respond within 48 hours.
Feel free to contact other tutors while you wait.