Electrical and Computer Engineering Tutors in Toronto, Canada
Results 127 - 135 of 135
Education
Electrical Engineering with Computer Engineering Option at University of Waterloo, 1st, 2nd, and 3rd Year Cumulative Average: 90.3
Experience
Scored 92 in Physics 1 and 99 in Physics 2 in University Scored 95, 90, 91, 99 in Calculus 1, 2, 3, and 4 I love teaching and my friends tend to understand me better than their profs . :) Calculus, SAT Math, Trigonometry, Pre-Calculus, Algebra, Geometry, Math, Physics,...
Education
I am an Electrical Engineer who completed studies with distinction. I have more than three years of experience in teaching subjects of...
Experience
All work comes with an A guarantee and are all 100% non-plagiarized guaranteed. 11th Grade, 11th Grade math, 11th Grade Reading, 11th Grade Writing, 12th Grade, 12th Grade math, 12th Grade Reading, 12th Grade Writing, 1st Grade, 1st Grade math, 1st Grade Reading, 1st Grade...
Education
Electrical Engineering, Computer Programmer Analyst, Mechanical engineering-Electric Vehicles
Experience
Please call or text : 647-996-8415. Physics, Chemistry, Calculus 1, Math, Calculus 2, Linear Algebra Helping high school students within: -Physics (12,11) -Math ( Functions, Calculus/Vectors) -Chemistry ( 12,11) to gain better understanding, and have higher grades, to...
Education
Master of Engineering, Electrical and computer Engineering from University of Waterloo. CGPA 89/100, Bachelor of Electronic Engineering...
Experience
I have always had love of numbers and also took extensive classes on calculus, differentiation and integration . I also have interest in Physics and fundamental engineering subjects . I explains the various phenomenon and the governing rules of physics through daily life...
Education
M.S. Computer Engineering : University of Cincinnati, USA ( 3.95/4.00) MBA: McGill University, Canada ( 3.92/4.0) B.Eng. Electrical...
Experience
Tutored Engineering undergraduates in Higher Engineering Mathematics: University of Toronto My approach to tutoring is geared to help the student understand the fundamental logic or process behind the problem . Most often I have witnessed diligent students trying to jump...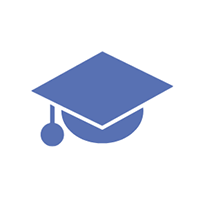 Mahmood S.
Private Electrical and Computer Engineering tutor in Toronto, Canada
University Tutor
4
Mahmood S.
Education
Masters in Electrical Engineering, McMaster University, Hamilton Canada, GPA=4, Grade=A+ , Percentage= 96%
Experience
TA at University for Physics, Chemistry, Maths, Calculus , Linear Algebra, trignometry, Electronics, Computers, Electrical subjects . Toefl IBT score= 114/120 I have natural passion for teaching . I want to improve the knowledge and undersatnding of the students for...
Education
Masters in Engineering Management at University of Waterloo. Bachelors in Electrical Engineering
Experience
I am very patient and will tailor my tutoring style to individual student's needs . Please inquire for specific rates if your course is not in this list, it could go down if the student is really young, or it could go higher if the course is more advanced, for example,...
Education
I have a Bachelors Degree in English from McMaster University. Although my degree says English, this does not accurately portray the...
Experience
Robinson high school . Here, I was responsible for coaching Olympic lifts safely along with other physical activity tasks . I have completed University courses in math, science, English, and various others . The level of education I have received in these subjects...
Education
Third year Electrical and Computer Engineering student at McMaster University.
Experience
Have tutored Math at middle school and high school level for almost 5 years as I enjoy teaching and helping students achieve their full potential . My approach is towards strengthening the foundations followed by a strong grasp of the concepts over mere memorization . I...